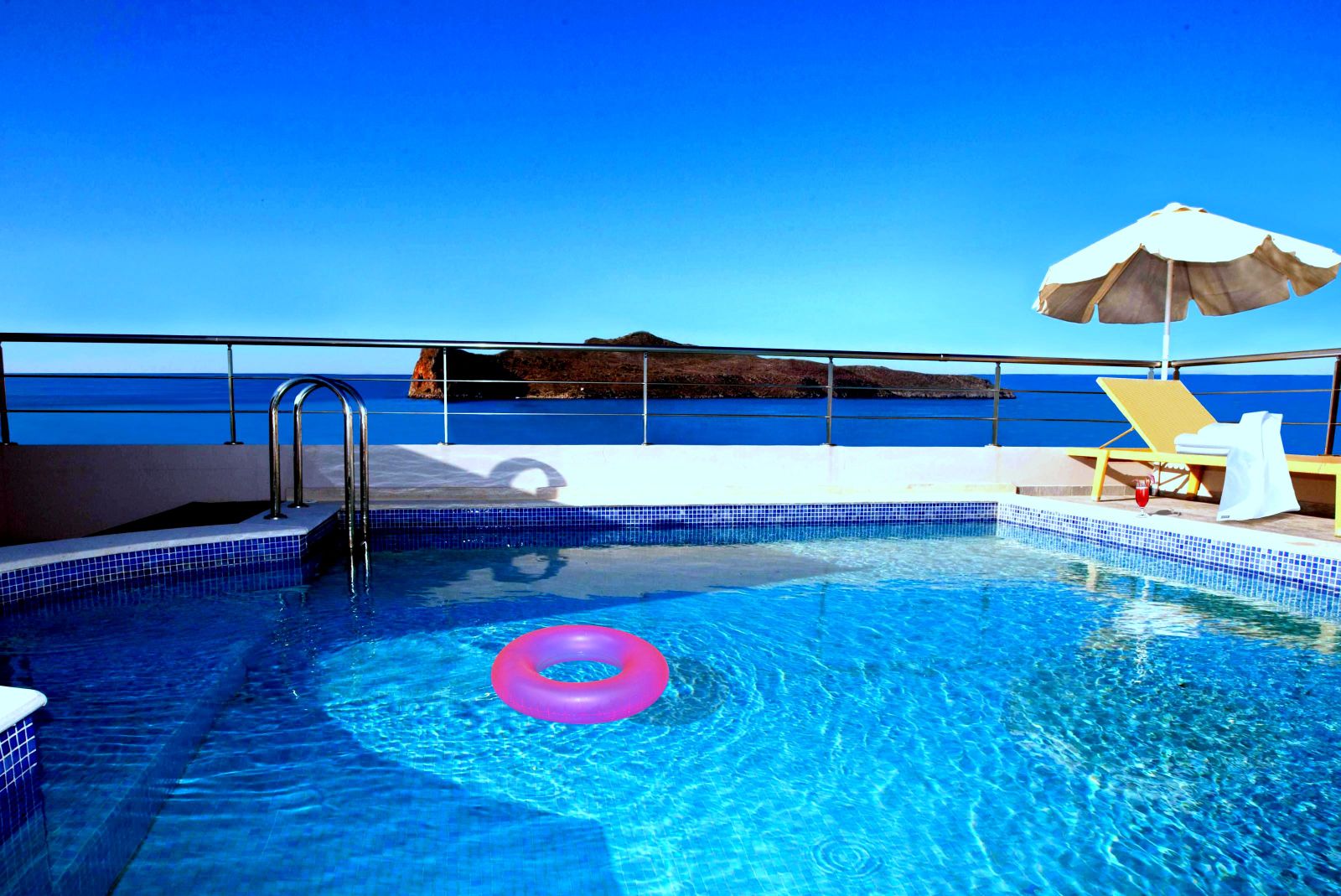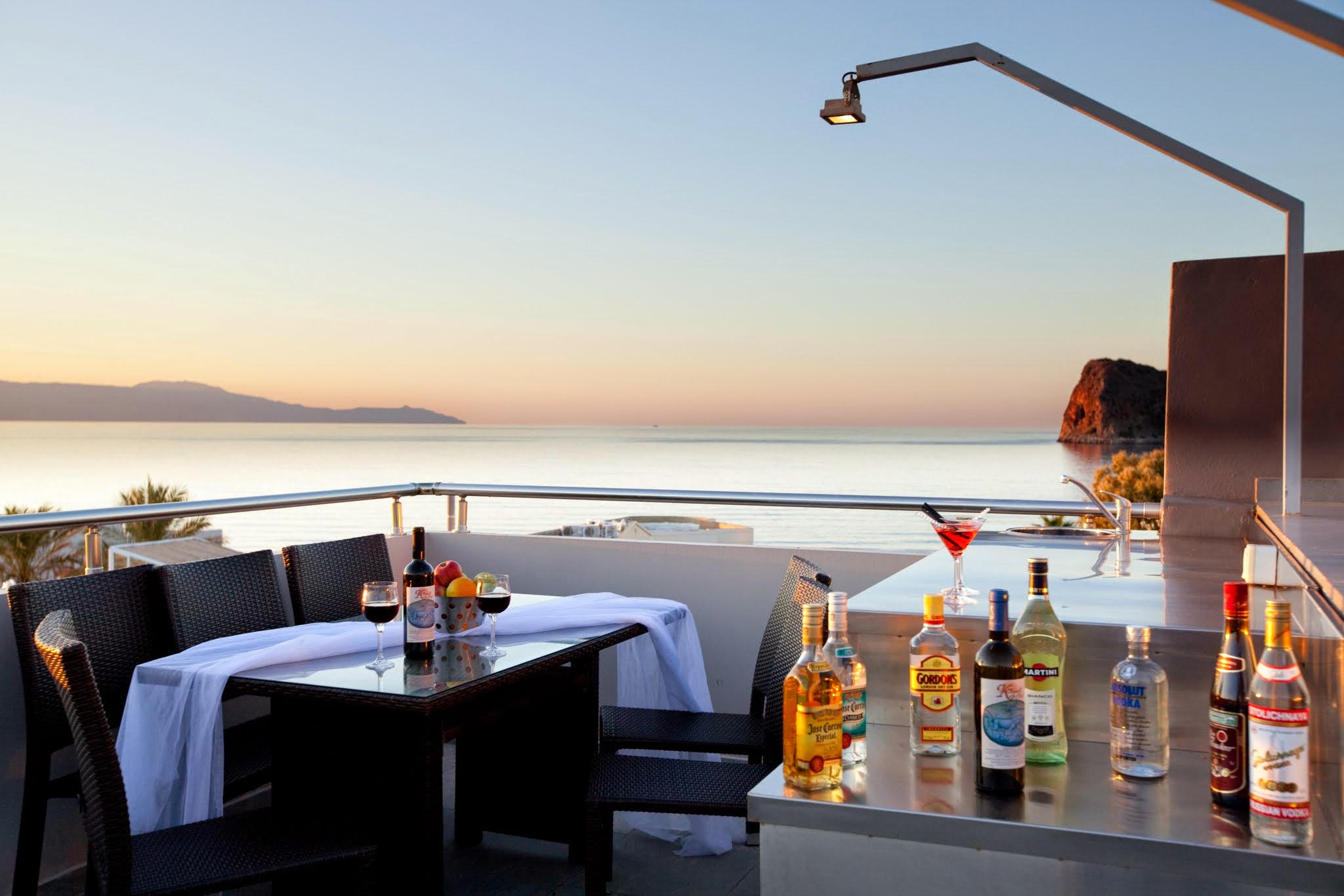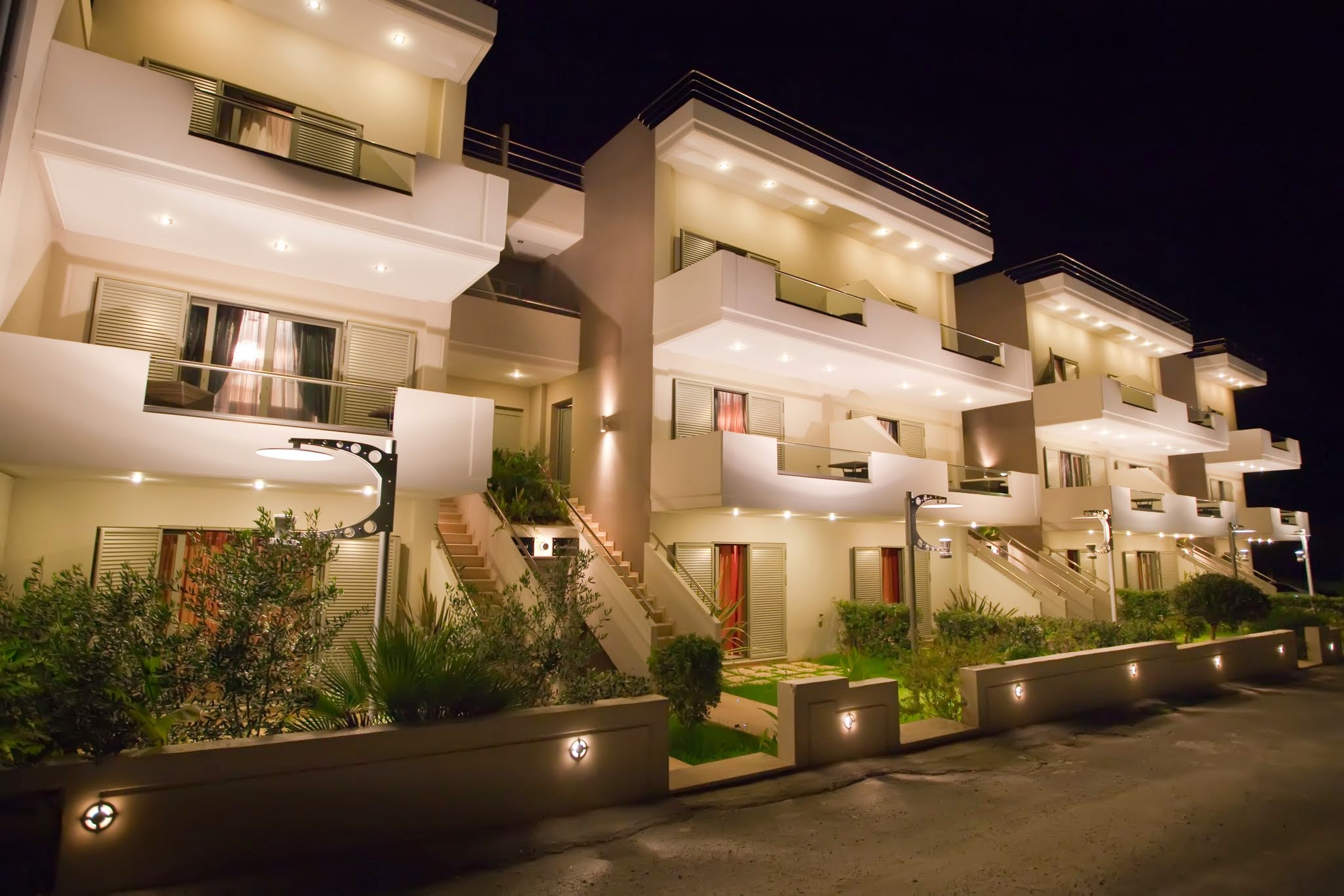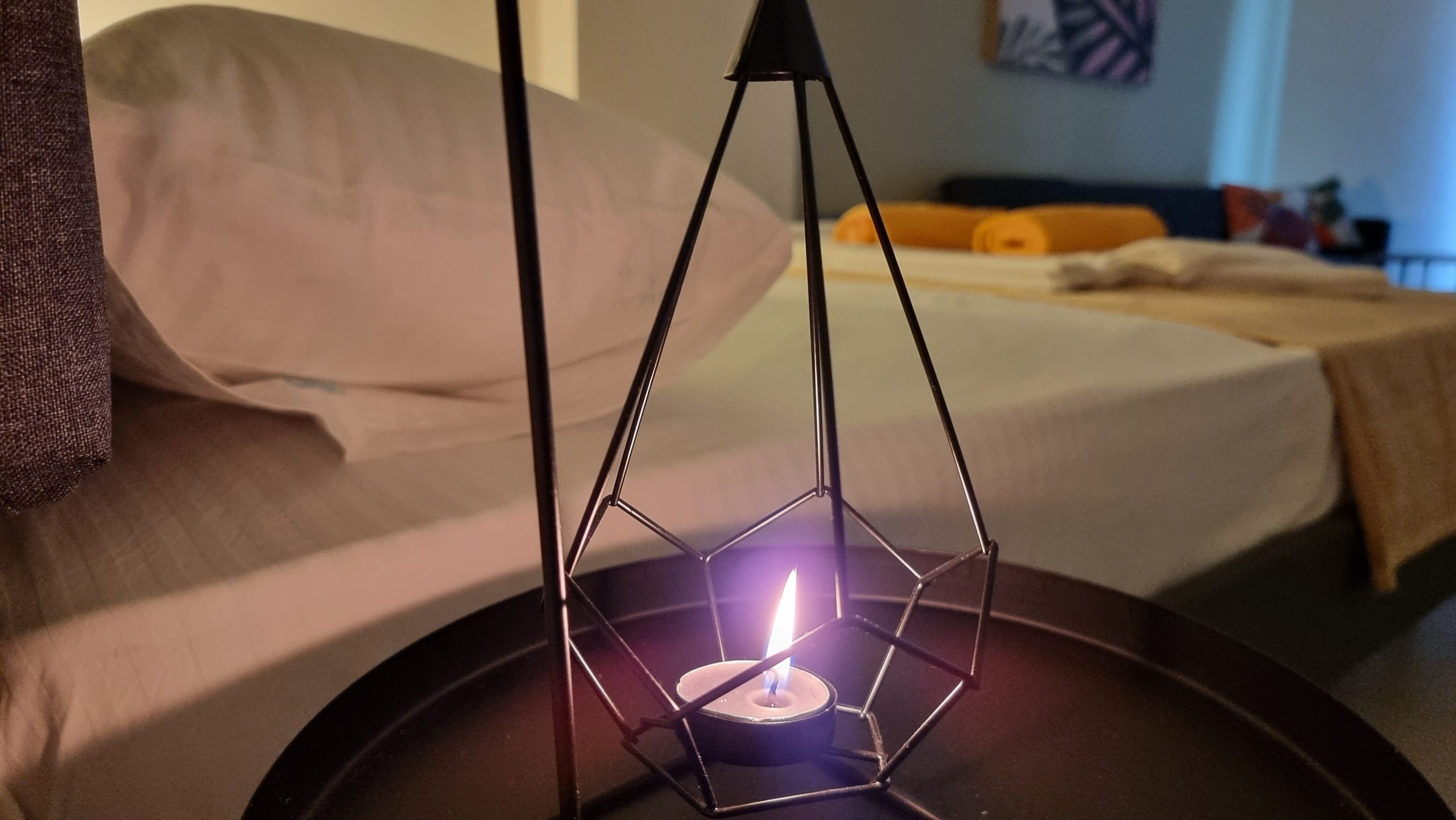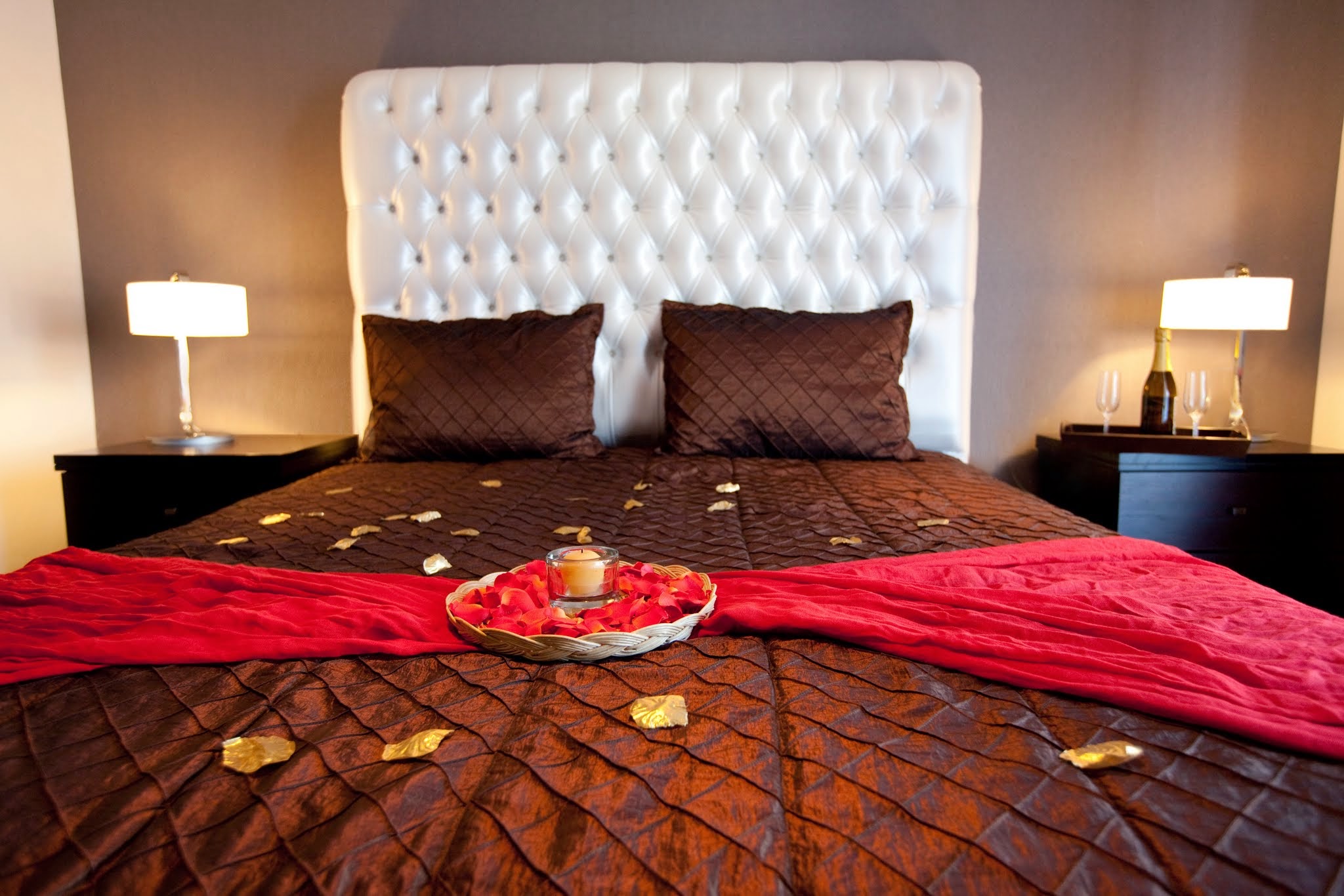 Welcome to Sandy Point Villas in Crete
Sandy Point Villas are situated in a quiet, idyllic area of Agia Marina, next to one of the cleanest beaches of the island. Its ideal location allows you to listen to the sounds of the sea from your window and enjoy a spectacular view to the Cretan Sea and the surrounding area. Do not fail to visit the centre of Chania, 8km away from Agia Marina, and marvel at the enchanting Venetian Harbour, while on your way to the centre you can stop and explore the various small and beautiful villages.
One of the cleanest beaches of the island
The shore of Agia Marina is fantastic with lovely consecutive sandy beaches.
The beach located directly next the villas offers the purest sand, smooth and comfortable entry into the purest warm sea and amazing views of the Thodorou island and sunset.
There is cozy beach taverna Roussos which provides modern and traditional greek cuisine.
At the west side, near the port of Platania, there are many small artificial piers where you can swim.
In the east part the beach, there is a long sandy beach extending to Stalos.
Along the shore, you will find all the services offered in a well organized beach.
Everything you need on your street
The village of Agia Marina has successfully retained its individual charm and hospitality whilst developed into a popular, cosmopolitan holiday destination with a wide range of taverns, shops, bars and restaurants, a bustling centre full of activity and entertainment.